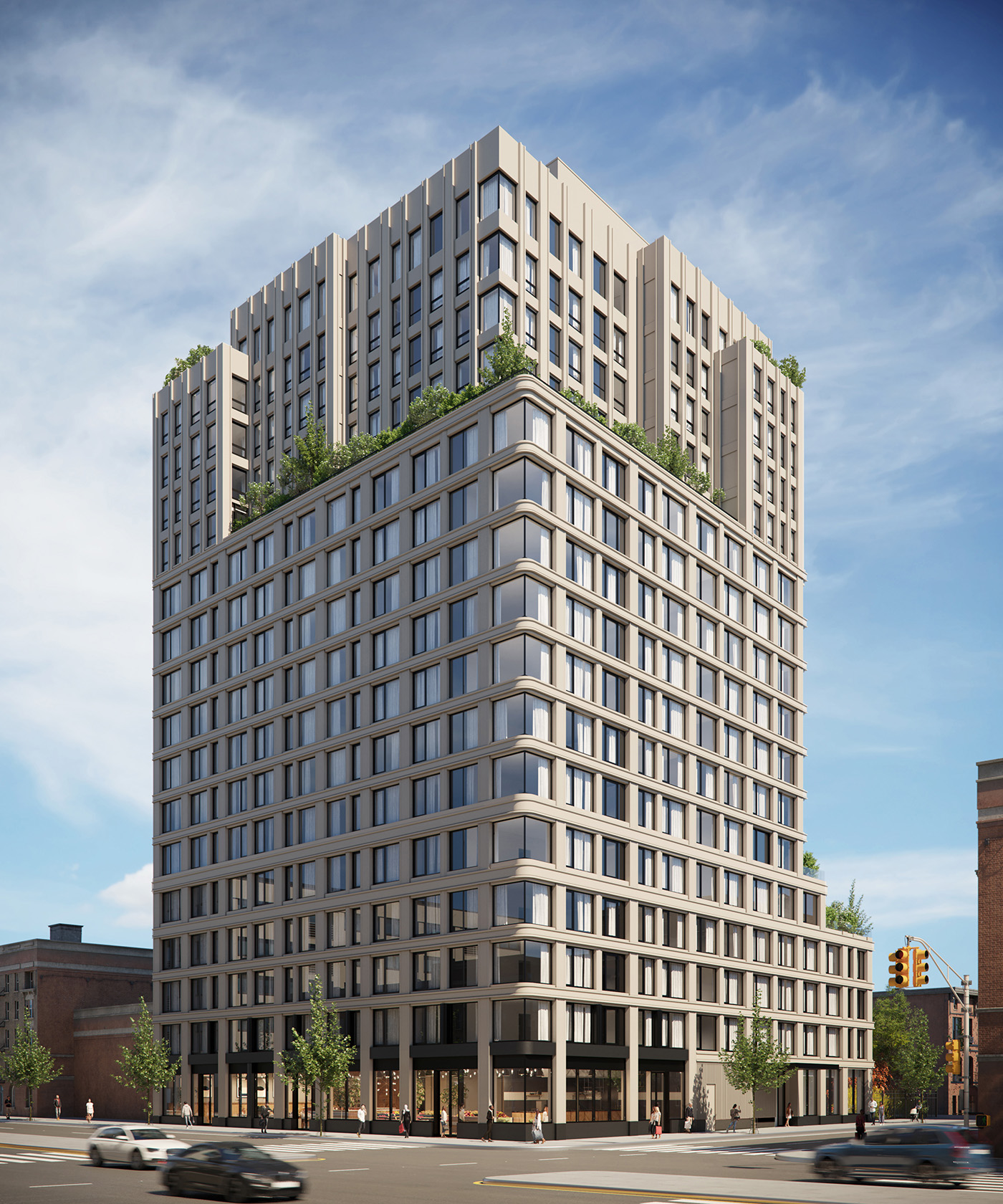 Status: Under Construction
Location: Gowanus, Brooklyn
Use: Retail, Residential, Amenities
Size: 175,000 GSF / 133 Units
Avery Hall has partnered with Declaration Partners - the investment firm backed by the family office of David M. Rubenstein, the co-founder of The Carlyle Group, to acquire a prime site at the border of Brooklyn's burgeoning arts and nightlife district, Gowanus, and Park Slope, Brownstone Brooklyn's historic, tree-lined neighborhood adjacent to Prospect Park. The team began acquiring the assemblage at the southwest corner of Carroll Street and 4th Avenue in 2019, and recently completed a series of air rights transaction to optimize the site's potential density. Carroll Street is among the most desirable residential blocks in Carroll Gardens, Gowanus and Park Slope, and the site has excellent proximity to the historic Carroll Street Bridge, which connects these vibrant neighborhoods. Pursuant to the Gowanus rezoning, enacted in 2021, the project is intended to be remediated and developed as a high-density, mixed-use and mixed-income transit-oriented rental development, which would consist of 133 units in a 17-story tower with breath-taking views, full amenities, and ground floor retail space. The project sits in a federally recognized Opportunity Zone and is intended to be held as a long-term rental asset by the partnership. The team plans to break ground in 2023 and to open in 2025.