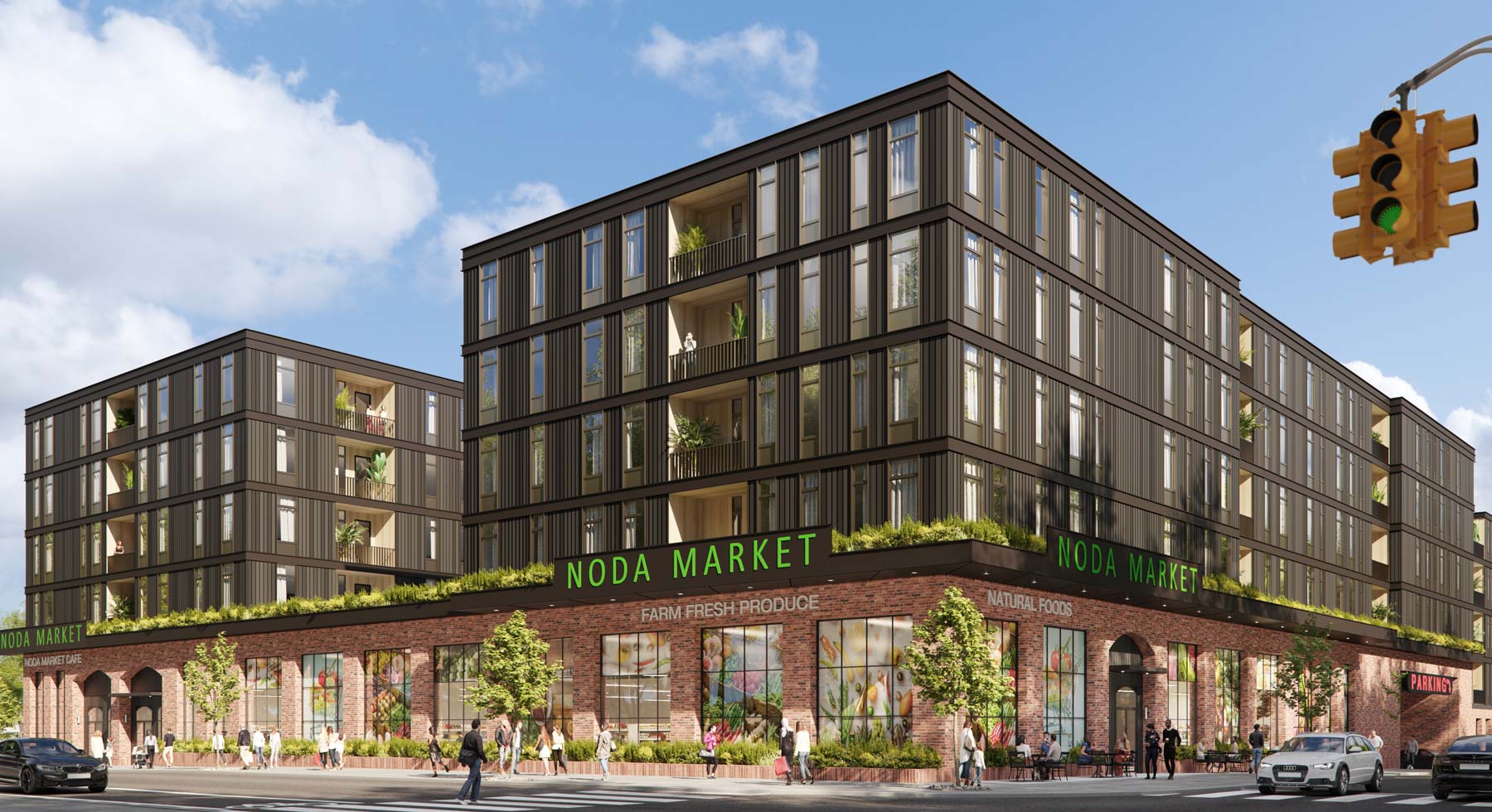 Status: Acquired / In Planning
Location: NoDa (North Davidson) Arts District, Charlotte, NC
Use: Residential, retail, amenities and structured parking
Avery Hall, in partnership with Aria Development Group, has acquired in 2020 a 4.2-acre parcel located at the key intersection of North Tryon Street and East 36th Street in the NoDa district of Charlotte, North Carolina. The site is just a five-minute walk to the 36th Street Lynx Blue Line light-rail stop and to the heart of the vibrant arts and entertainment district of NoDa. The property is located on the primary vehicular access along North Tryon Street, and is adjacent to the future segment of the Cross Charlotte Trail – a 26-mile network of biking and jogging trails.
NoDa is an attractive live/work/play neighborhood to many who enjoy the assorted food and beverage, entertainment, and cultural amenities situated amongst the eclectic mix of repurposed brick mills and historic building stock. Additionally, its location in between the two major employment nodes of Uptown, just ten minutes to the south and University City, fifteen minutes to the north, allows the site to draw from a diverse mix of residents. The project will include a substantial residential component, full amenity package, associated parking and open space and a +/- 25,000 SF retail box on the corner of North Tryon and East 36th Street, where the project team is working to bring a much needed grocery store to the space. The rapidly growing neighborhood currently does not have a single modern full-service grocery store and the site is perfectly situated to fulfill this critical community need.
The project is located within a Qualified Opportunity Zone and is expected to be held long-term. Pre-development and planning is underway with construction anticipated to begin in 2021 and open in 2024.