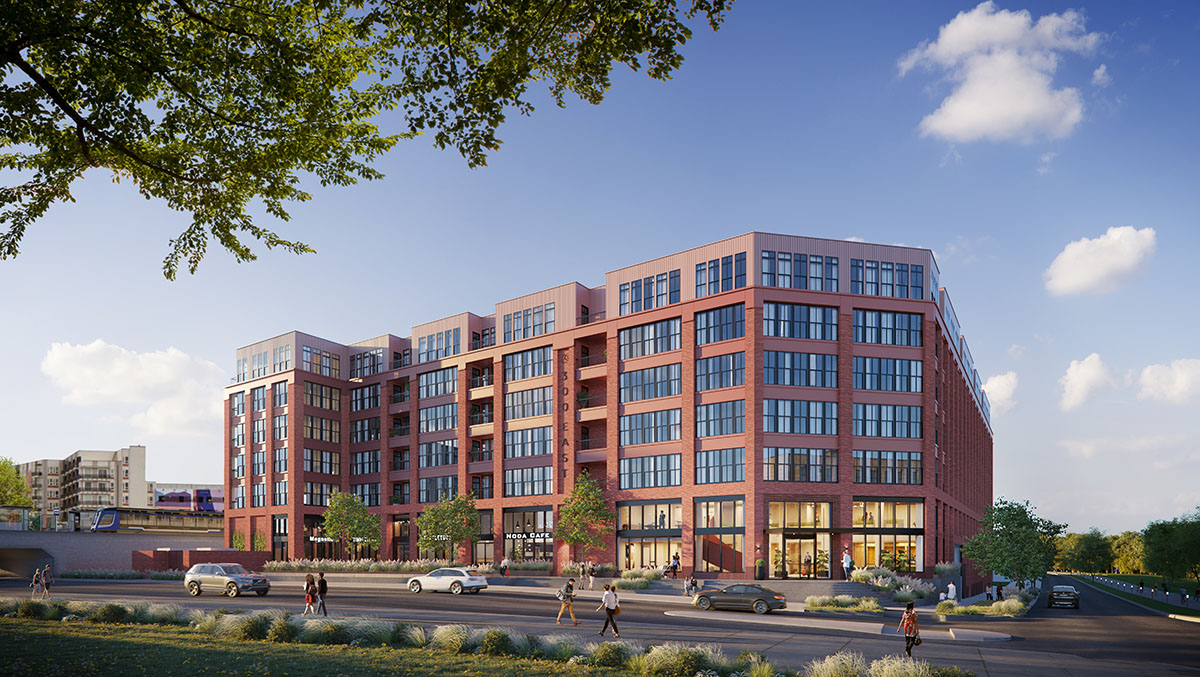 Status: In Planning
Location: Charlotte, NC
Use: Residential, Rental
Size: 443,543 GSF /294 Units
Avery Hall, in partnership with Declaration Partners, acquired 2.25 acres directly adjacent the 36th Street Lynx Blue Line train station in the heart of the Noda neighborhood of Charlotte – a vibrant arts and entertainment district with a unique historic character. Additionally, the Cross Charlotte Trail – a 26 mile network of biking and jogging trails – will be expanded by the front door of the site. The 8 floor 420,000 SF project includes 294 multifamily units, 6,800 SF of ground floor retail, 3 floors of podium parking, and two raised podium courtyards including a pool. The project is in a Qualified Opportunity Zone and will be held long term. Pre – Development and planning is underway with a construction start anticipated in January 2023.