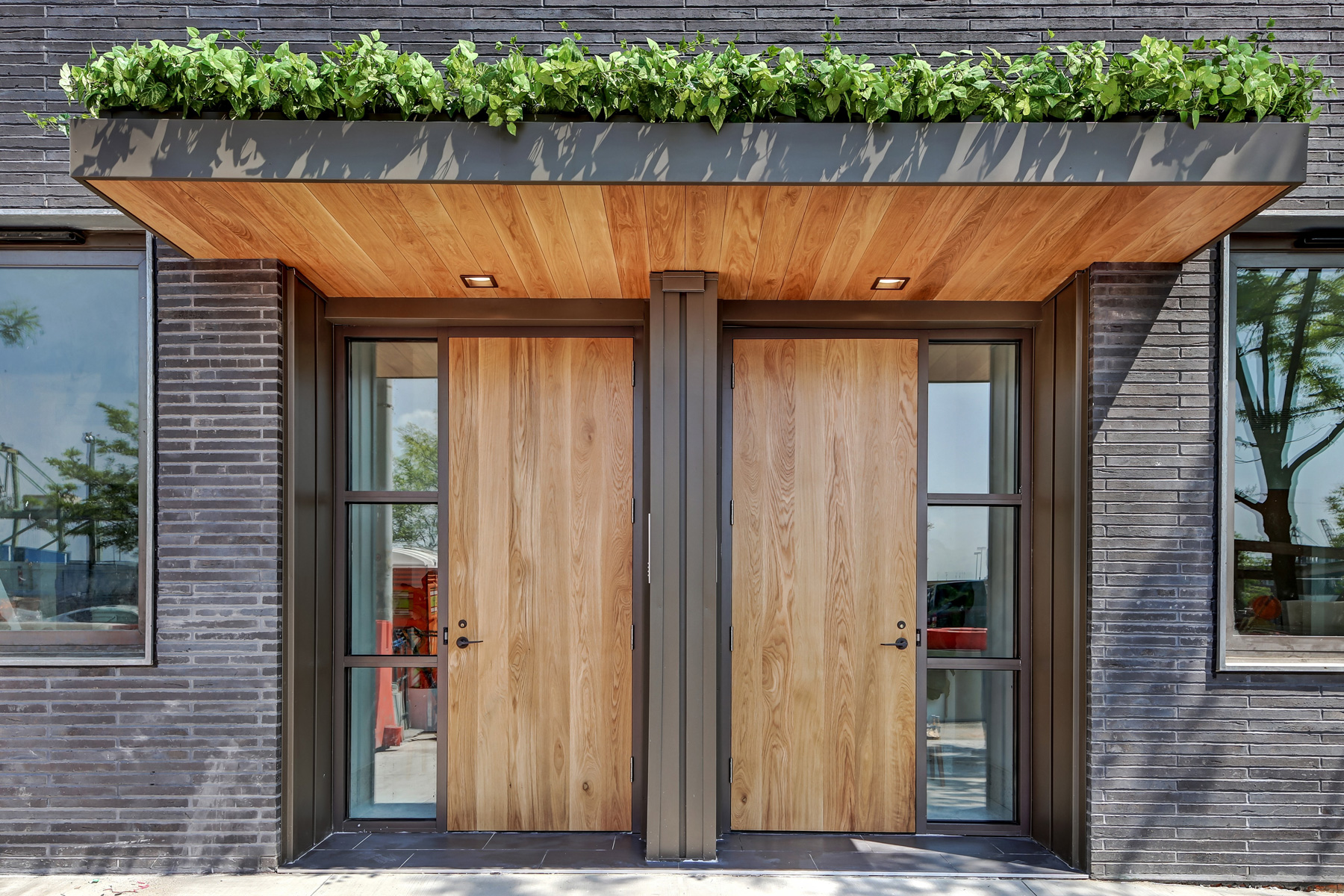 Status: Complete
Location: Columbia St. Waterfront, Brooklyn
Use: Residential
Size: 15,000 GSF / 8 Units
Avery Hall, in partnership with Allegra Holding and OTL Enterprises, has completed in 2018, a boutique 8-unit condominium in the Columbia Street Waterfront District of Brooklyn. The 2-building project features 4 duplex units with private backyards and terraces, and the building offers unparalleled views of the New York Harbor and Lower Manhattan skyline. The acquisition consisted of the assemblage of two separate tax lots, including one from a local non-profit organization. Avery Hall secured a discretionary approval from the Department of Housing Preservation and Development and as part of the transaction worked with the local City Councilmember to permanently preserve 3 local community gardens, 28 units of affordable housing, and fund the creation of over 70 units of future affordable housing.